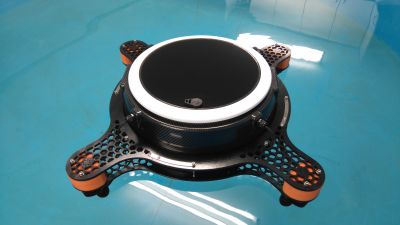 PlaDyFleet project relates to USV additions and customization in RAWFIE.
The project proposes:
delivery of fleet of 10 USVs (PlaDyPos), capable to perform automated or remote operation in order to extend RAWFIE testing infrastructure;
maintenance and support to the RAWFIE consortium to ensure smooth operation and further development of the USV fleet throughout the project lifetime.
PlaDyPos is very suitable USV for RAWFIE needs: one-man portable, easy to transport, deploy/recover; overactuated and omnidirectional thus highly manoeuvrable with 3DOF; good communication capabilities; ROS based architecture convenient for integration into the RAWFIE platform; remote programming, control and data collection (over-the-air). 
More information can be found on PlaDyFleet website: http://pladyfleet.fer.hr/